We offer a full menu of services, in-office and home visits. If you are interested in Ayurveda but need more information about whether our services are right for you click to schedule your free 15 minute consultation today!
Special Offers
Take advantage of our Experience Ayurveda discount for new clients (save up to 54% off your first visit. Limited time offer. Purchase by 1/31/2017)
Return clients – check out our New Year Reboot offer. Your 1 hour appointment is $81 (normally $99. Limited time offer. Purchase by 1/31/2017)
---
New Client Visit ($144-$252)
Learn more about Ayurveda and your health. We review your health history, assess your constitution (prakruti), state of imbalance (vikruti), and offer detailed pulse, tongue + nail analysis. To address your health concerns we offer natural, organic plant-based traditional Ayurvedic medicine, nutritional supplements, and modern formulations. Pancha karma deep cleansing will be addressed and recommended if appropriate. Optional: we offer office and home visits.
.
---
Return Client Visit (ALWAYS $99!)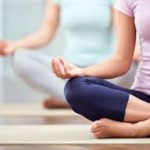 Track your progress with your custom wellness plan, make seasonal adjustments to your diet plan and herbal formula, and receive support as you implement key lifestyle changes. Plan and schedule your seasonal pancha karma deep cleansing as indicated. Optional: we offer office and home visits.
.
---
In-Home Marma Therapy ($81/hr)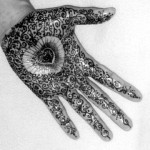 Deeply relaxing and supportive, Marma activates the energy channels (nadis) in the body to clear obstruction and detoxify body and mind + support your healing. Enjoy Marma fully clothed. This service is offered in the comfort of your home.
.
---
Lifestyle Counseling ($99)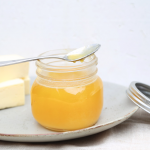 For established clients.  Ayurveda offers an infinite variety of ways to care for yourself using food, herbs, oils, tinctures, exercise, colors, smells, etc. Receive customized detailed suggestions. Optional: we offer office and home visits.
.
---
Vedic Astrology ($99)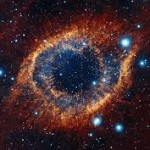 Discover essential qualities of your birth chart. Explore your fundamental motivations, highest inspirations and best strategies to accomplish your goals. Offered by David McConaghay, CAP, Jyotishi. Optional: we offer office and home visits.
.
---
Kitchen and Pantry Review ($45 / 30 minutes)
Time together in your kitchen! Learn more about your ideal food choices, foods that are supportive or harmful to your constitution, and gain important insights about using food as medicine. This service is offered in your home.
.
---
Tour the Market ($45 / 30 minutes)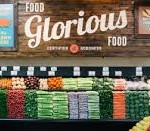 Learn about food as medicine during an Ayurvedic tour through your favorite market or grocery store. We'll walk the aisles as you shop for your favorite brands and ingredients. Gain the support you need to incorporate Ayurveda into your diet. This service is offered at your local grocery store.
.
---
Please note that Roots of Wellness Ayurveda adheres to patient confidentiality and individual health information privacy in accordance with HIPAA Privacy Rules.
Our Ayurveda Practitioners are not licensed physicians or medical doctors. As appropriate, we will work with you to coordinate your Ayurvedic healthcare protocols with your medical care team. All herbal and supplemental remedies and formulations are checked for pharmaceutical drug interactions and contraindications, as well as for efficacy based on published scientific medical research. We operate with the highest standards of care and integrity, in full compliance with the Colorado Natural Health Consumer Protection Act, Colorado SB 13-215. For more information about Health Freedom in Colorado, please visit our friends at National Health Freedom Action.